If you are open-minded, you can get a high-paying job with a GED diploma. Are you willing to take a more unexpected path? There are numerous traditional and new jobs that pay significantly more than the average salary. What appears ahead will astound you.
What jobs can you get with a GED? Consider one of these jobs if you are self-assured and eager to learn new skills. A GED diploma is sufficient for any of these positions.
What to know about GED?
You may have heard about GED like Graduate Equivalency Degree or General Educational Diploma. However, GED traditionally stands for General Educational Development Test. 
This diploma may be a document and its purpose is to state you've met all the requirements and finished all the courses to graduate. Some students in high school are close to completing and getting a diploma but don't quite get there. In those cases, students can take a group of tests that will show whether or not they achieve a high school level of education. This is often referred to as the GED test. 
If you want to know more about earning your GED, you've come to the proper place! We will say achieving your GED is worthwhile, and we're here to help you easily learn and clearly understand more about what a GED is, how to get a GED, and how it will benefit your life afterward also. 
Is it worth obtaining a GED?
The fees for taking a GED vary from state to state. It often charges local testing agencies $30 to administer each subtest and a total of $120 for the entire GED test. The cost to the applicant is decided by the testing center and can vary. Most states seem to charge by subject or module, but it is often $30 or less. 
To help you easily get a GED, we have released various free GED practice test packs 2023 and comprehensive GED study guides for all 4 sections on this website. Let's start your training now!
So, is it worth investing that amount of money? Let's discover the top highest paying jobs you can get with a GED.
What Jobs Can You Get With a GED?
Top 17 highest paying jobs you can get with a GED:
1. Housekeeper
National average salary: $11.32 per hour
Primary duties: clean office buildings, hotels, and hospitals. Some of the typical jobs can be listed such as replacing bedding, cleaning rooms and bathrooms, vacuuming, sweeping, mopping, replacing toiletries, and making beds. No formal education is mandatory, though on-the-job training could also be necessary.
2. Server
National average salary: $11.38 per hour
Primary duties: Servers take customer orders, answer requests about the menu, sell food and drinks, process payments, and relay orders to the kitchen staff. A server takes responsibility for customer service and helps keep the restaurant running smoothly. Training is required as part of the required work.
3. Barista
National average salary: $11.57 per hour
Primary duties: A barista makes and serves such things as coffee, tea, and foods like sandwiches, muffins, and cookies. A barista also has to handle customer service and keeps the restaurant clean. On-the-job training is provided for them.
4. Custodian
National average salary: $11.87 per hour
Primary duties: Custodians ensure that office buildings, schools, churches, and sports parks are clean. A custodian ensures garbage, sweeps, mops, vacuums, cleans and stocks bathrooms, and cleans windows. It is the custodian's job to do minor building and any necessary repairs. Training is typically provided.
5. Security guard
National average salary: $12.54 per hour
Primary duties: A security guard watches and assures the building and the locked premises in order to keep them safe and secure. Typical duties of a security guard include monitoring surveillance equipment, inspecting buildings, addressing trespassers, and permitting or denying entry. Security guards must correctly exhibit strong attention to concentration and be in good fitness. On-the-job training is usually provided.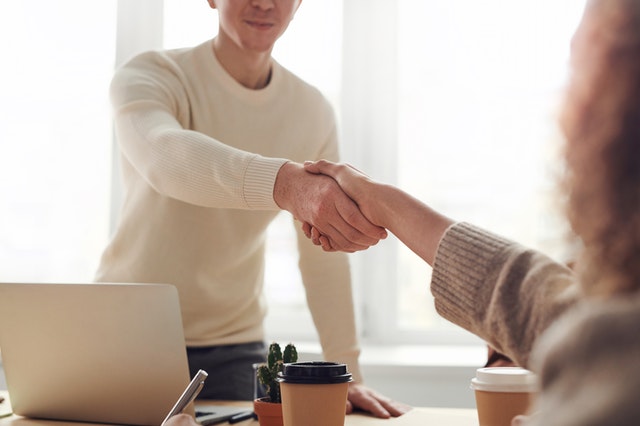 6. Florist
National average salary: $12.65 per hour
Primary duties: Florists grow, arrange and sell flowers and floral arrangements for special occasions like weddings and funerals, and holidays. Florists could be employed at a floral shop and in the floral department of a grocery store. This job requires knowledge of flowers and plants, including even how they grow and how to care for them.
7. Telemarketer
National average salary: $12.84 per hour
Primary duties: Telemarketers contact potential customers via phone to supply goods or services. A telemarketer follows a cool prepared sales outline, which was designed to persuade the customer to purchase goods or services. This position requires you to use a phone and computer fluently. Good telemarketers have nice strong organizational and data entry skills.
8. Landscaper
National average salary: $13.59 per hour
Primary duties: A landscaper works outside to enhance gardens, parks, and other landscapes. A landscaper is responsible for plant growth, cleans outdoor facilities, and trims overgrown plants. Landscapers can work for a private company or as city or state employees. No formal education is required, but landscapers should enjoy working outside.
Read more >> What Does GED Stand For?
9. Shuttle Driver
National average salary: $13.68 per hour
Primary duties: Shuttle drivers transport passengers and luggage along a predetermined route. They will pick passengers up at a hotel and drive them to the airport and another way around. This job requires safe driving practices, the capability to memorize a route, organization, and punctuality. In addition, shuttle drivers are required to have some good personality such as being polite and friendly toward passengers and assisting with luggage. Training is provided, although drivers need a CDL license and sometimes a passenger endorsement on their licenses.
10. Butcher
National average salary: $14.06 per hour
Primary duties: Butchers' job is to cut and prepare meats for sale. They also have to clean and maintain tools and equipment and weigh, package, price, and display products. A butcher is often employed in a standalone shop or through a grocery store. No education is required. However, extensive training is necessary to learn how to prepare and cut meat safely and sanitarily.
11. Customer support representative
National average salary: $14.29 per hour
Primary duties: Customer support representatives are responsible for assisting customers with questions, providing information about products and services, accepting orders, process returns, and handling complaints. This position focuses on helping the customer with all aspects of their purchase and keeping them happy and satisfied. This job requires excellent communication skills of candidates.
12. Dog walker
National average salary: $15.19 per hour
Primary duties: Dog walkers' duty is to take dogs outside for walks and or play with them. A dog walker should feed and water dogs and take them out afterward. They often have several clients at once or work for an agency. For this position, dog walkers are expected to be comfortable handling and caring for various breeds of dogs. Experience around animals is useful for this job.
13. Construction worker
National average salary: $15.23 per hour
Primary duties: Construction workers perform various duties associated with building projects. They have to remove debris, build scaffolding, load and unload building materials and operate heavy machinery. No education is required, although construction workers should enjoy being outside in order to be able to adapt to the job requirements. Training is required to work with large equipment.
14. Nanny
National average salary: $16.04 per hour
Primary duties: A nanny cares for kids. They also live with the family, performing most of the childcare responsibilities, or they are able to watch children during times when the parents are at an inconvenient time. The main responsibilities of a nanny include preparing meals, monitoring activities, and playing with children. This role requires organization and creativity. Previous experience in childcare is definitely helpful.
15. Delivery driver
National average salary: $16.79 per hour
Primary duties: Delivery drivers should pick up and drop off a wide range of items according to their assigned routes and schedules. Delivery drivers may transport items to businesses or homes. They have to make sure the order is correct and that they have the proper address for delivery. Essential skills for this position include organization, time management, safe driving, and teamwork.
16. Automotive technician
National average salary: $19.52 per hour
Primary duties: An automotive technician, which is a mechanic, has to repair and provide preventive maintenance to vehicles. These duties show emissions inspections and diagnostic testing of vehicles and replace any damaged or worn components. They work on all parts of the vehicle, which includes the brakes, engine, steering, and electrical systems. This job also requires on-the-job training. Technicians should have some knowledge of vehicle engines and other parts, and prior automotive experience is useful.
17. Personal shopper
National average salary: $21.87 per hour
Primary responsibilities: A personal shopper assists customers by offering advice, guidance, and purchasing services. These experts have in-depth knowledge of products, trends, and services and are ready to advise customers during the purchasing process. Typical responsibilities include communicating with clients to determine what they're looking for, providing knowledge of the best products to buy, processing orders, and assisting with exchanges or returns. This position also necessitates creativity, as well as excellent communication and customer service skills.
I hope that after reading this post, you will be able to easily find a suitable and preferred job for yourself with your GED.