Discover what GED stands for and its significance with this comprehensive guide. Uncover the meaning behind the acronym "GED" and gain insights into its role in education. Together with Get-TestPrep, explore "What does GED stand for?" and expand your knowledge of this essential credential.
What Does GED Stand For? 
GED was originally an acronym for Test of General Educational Development, but the term GED has been used exclusively since 2011. The GED exam is made up of four subject tests that students can take to demonstrate their high school academic knowledge. Because receiving a GED diploma from your state is equivalent to receiving a high school diploma in the United States, any students who are unable to complete a traditional high school program may choose to take this certification exam.
What is the GED Test?
Maybe you hear different meanings of GED like Graduate Equivalent Degree or General Educational Diploma. However, the GED traditionally stands for the General Educational Development Test.
You will receive a diploma as soon as graduating from high school. A diploma is a document indicating that you have completed all the courses required for graduation. Some high school students are about to finish and earn their diplomas but don't get them done. In those cases, students can take a series of tests to show if they have a high school education. This is called the GED test.
The GED test covers four subjects: math, science, social studies, and language arts. Each test tests students' knowledge of topics covered in a typical high school classroom, from history and government to life sciences and algebra. The tests are done on computers at the GED test center. The tests come in a variety of answer formats, such as multiple-choice, short answers, and fill-in-the-blank.
4 Amazing Benefits Of The GED Program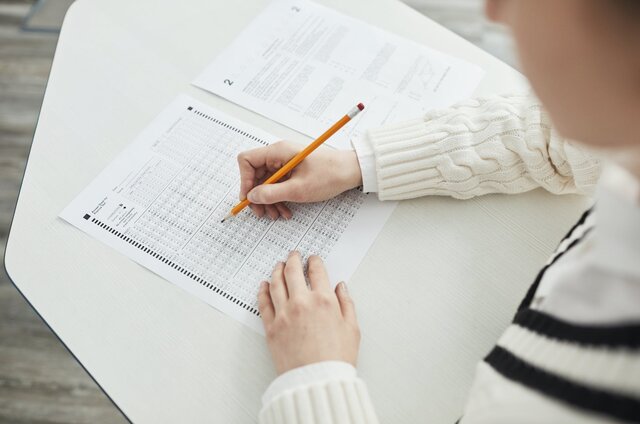 It is not always possible to obtain a high school diploma, but an equivalent can be obtained. When it comes to choosing between obtaining a GED and not obtaining a diploma at all, obtaining a GED is almost always the better option. While a GED diploma does not provide as many advantages as a high school diploma, it does provide employment and educational opportunities that would not otherwise be available.
An Alternative to Traditional School
Sometimes completing high school is very difficult. For those who have struggled with the traditional learning method, are having trouble in high school, or have dropped out, a GED diploma helps them continue without a high school diploma. 
Employment Opportunities
To discourage high school dropouts and make sure that applicants have a basic skill set, there are some entry-level jobs that require employees to have a high school diploma or equivalent. People with a GED diploma are more likely to be employed full-time than those without a diploma according to the Bureau of Labor Statistics. The BLS estimates the unemployment rate for those with less than a diploma at 12.7% compared with 8.3% for those with a diploma. Even if a GED or a traditional diploma isn't necessary to advance in a job, earning a GED can help employees get promoted because of the hard work and knowledge needed to pass the test.
Earnings
Actually, people with a GED diploma are not likely to earn as much as those with a traditional high school diploma. Census found that those with a GED diploma earn on average $3,100 per month, $700 more per month than those with only some high school, and $1,000 more per month than those with only elementary school. Not only are GED holders eligible for more job opportunities than those without a diploma, but the knowledge, skills, and discipline required to obtain a GED are transferable to the workplace, helping GED holders keep their jobs and advance in the workplace.
Additional Education
A GED diploma is required to enter technical schools, enroll in college, and participate in other career-oriented training programs according to the "Barron's GED: High School Equivalency Exam,". Even if you have already gotten a job, it can be difficult to get the training and certifications needed to advance in your company if you don't have a GED diploma.
Read more >> How To Get A GED In 2023: A Comprehensive Guide
Where Can I Take My GED Test?
GED exams are administered in person at an official GED test center, but online testing may also be available. Each state has many certified locations where you can come and take your tests. You will need to schedule an online test time at GED.com before you can take the test. To prepare for your tests, you can take local GED classes, live online classes, and view practice tests, quizzes, and test previews.
Let's take our free GED practice test 2023 to well prepare for your coming exam!
GED Requirements
Applicants must not hold a secondary education degree or be enrolled in a comparable program.
In most states, you must be at least 16 years old.
The examinations are also accessible in English, Spanish, and, in some cases, French.
Individuals with physical or learning challenges, as well as those with any other special needs, may be eligible for customized GED test editions or testing accommodations from testing facilities.
So a "GED" is essentially a certification that may be used in place of a standard high school diploma in the United States. Almost all entry-level positions demand at least a high school diploma or an equivalent degree. In addition to these qualifications, it is critical to determine whether your state accepts the GED. You can review all of this information in our GED guide.
Differences Between A GED And High School Diploma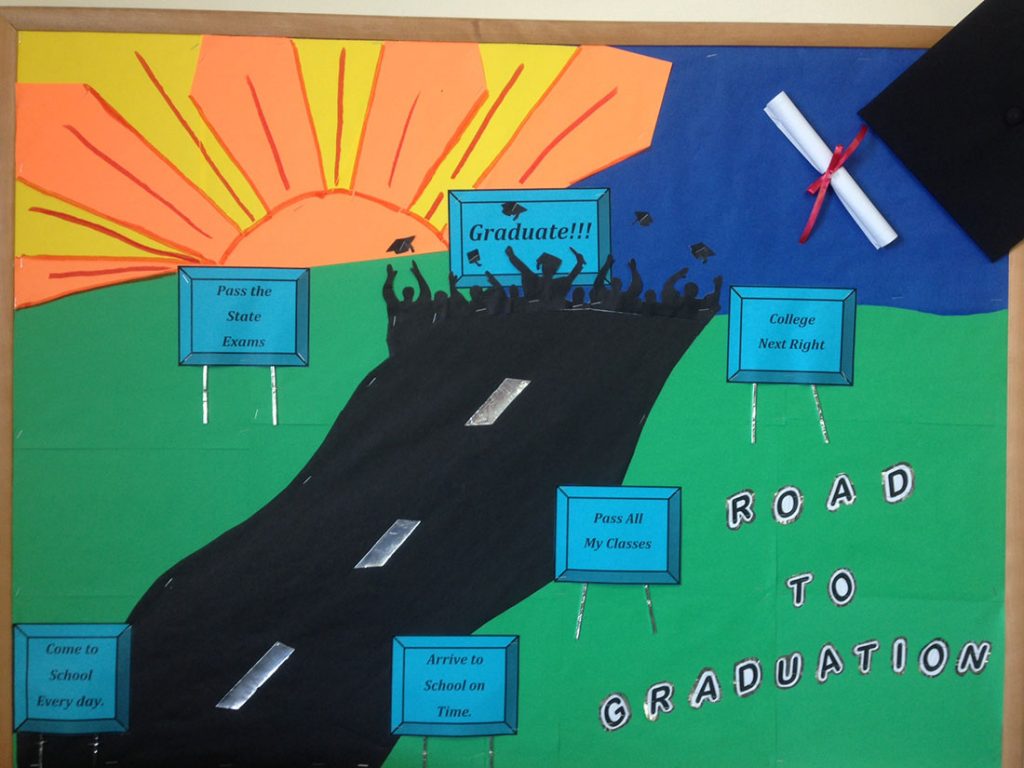 Many individuals are curious about the differences between a GED and a high school diploma. A high school diploma is often recognized as the minimum educational level required for most occupations and admission to postsecondary universities and/or professional schools. 
A high school diploma can be obtained while attending a public or private school or while being homeschooled. The courses required to acquire a high school diploma typically take four years to complete.
Candidates who wish to acquire their GED can do it in a few months. Candidates who are older than the regular high school age can also take the test.
A high school certificate or GED, once obtained, becomes a reflection of one's educational achievements – at least up to that point in time.
A high school graduation or GED serves as a stepping stone to one's personal and professional destiny.
Many individuals are curious about the differences between a GED and a high school diploma. Consider the following facts to compare the two:
A GED is held by almost 20 million people.
Every year, almost 500,000 people pass the GED tests.
More than 60% of GED test takers want to continue their education after completing their GED programs.
The GED certificate is accepted by 98% of colleges and businesses.
GED graduates earn around $9,000 more per year than individuals who do not have a GED or a high school diploma.
Most GED graduates spend far less time studying for their GED than they would have in high school.
FAQs
What does it take to Take the Online GED Test?
– Computer, Webcam, Internet: You need a computer with a webcam and reliable internet. Run a system check to make sure your computer meets the requirements.
– Private workspace: The room should have four walls, closed doors, and no distractions.
– Government-issued ID: We will verify your government-issued ID when you register for the test.
– GED Ready 'Green' Score: You must have taken the GED Ready practice test and scored 'green' within the last 60 days for each subject you want to take online.
Can I use a calculator for the GED?
You can bring your own calculator to take the GED test and use it on the Social Studies test, the Science test, and Part 2 of the Math Reasoning test.
You may use your own computer under the following conditions:
This is an on-screen TI-30XS calculator.
You put it in a secure locker before starting the GED test.
You take it and return to your seat within three minutes of the newly introduced break between Part 1 and Part 2 of the Mathematical Reasoning test.
Will I have to remember math formulas?
For those taking the exam in person at a Test Center:
You will not be required to memorize formulas for your GED exam. On test day, you will be able to use the Formula Reference sheet.
Those who are eligible to take the GED Online Exam:
You will not be required to memorize formulas for your GED exam. During the online test experience, an online math reference sheet will be available as a drop-down menu. There will also be an online calculator and scratch pad available. Visit our Take the Online GED Test page for a comprehensive tutorial on the online test experience, including practice with the calculator.
Can I take a break during the examination?
For those taking the exam in person at a Test Center:
When you schedule multiple subjects on the same day, you will be given a ten-minute break in between tests. Unscheduled breaks are not permitted, and if you leave the room when on an unscheduled break, your test will not be scored.
You may access your personal items during scheduled breaks and lunches. If you need to leave the room, have concerns about the test, or are having computer problems, raise your hand and alert the test administrator.
I believe I should have received a higher grade on my essay or written response. Is it possible to contest my score?
Yes, you have the option of contesting your written response scores. We have a very accurate scoring system for written responses. Since 2014, the answers have been scrutinized and are unlikely to change. When challenged, the scores are very likely to remain unchanged. If you want to request a re-score, call customer service at 1-877-EXAM-GED. You will be charged $50 for each response you wish to challenge. If your score improves, you'll receive a $50 refund. Otherwise, the fee will be retained by GED Testing Service. Please keep in mind that this process takes 3 to 5 weeks.
Final Words
In conclusion, understanding the significance of the GED is crucial for individuals seeking to enhance their educational and career prospects. Throughout this guide, we have explored what the GED stands for, namely the General Educational Development Test. By obtaining a GED, individuals can earn a credential that is equivalent to a high school diploma, opening doors to higher education, employment opportunities, and personal growth. We have delved into the importance of the GED and the benefits it offers, including increased earning potential and the ability to pursue further education. Armed with this knowledge, individuals can make informed decisions about their educational journey and take the necessary steps to achieve success. Ultimately, the GED is a valuable tool that empowers individuals to overcome educational barriers, showcase their knowledge and skills, and embark on a path toward a brighter future.
Hope that after this blog, you can clearly understand what GED stands for and other information related to the test. Now it's time for practice. Let's start!