A high school diploma is an excellent starting point for future career opportunities or college studies. However, this route takes four years to complete, and some people do not have the option or conditions to attend high school if they drop out during their adolescent years. Fortunately, GED graduates can prepare to earn their certificate in just a few months, and the test can be taken by anyone, including those over the age of 18. Find some helpful hints on How to Pass the GED Exam.
Finally, both options are excellent ways to gain knowledge and life experience, which can lead to new opportunities such as higher pay, continuing education, and career advancement. Here is some information about "what happens when you pass all 4 GED tests?" 
Besides, you can brighten your future with our GED practice test 2023 by using the practice questions on this website!
Do GED Scores Expire?
If you took the latest GED test version (computer-based), your scores do not expire. If you passed two parts of the computer-based GED test, for example, Maths and Science, your passing scores for these two subtests are valid all the time.
There's no need to renew your diploma or take additional classes to maintain the validity of your diploma. Once you've passed all four GED subtests, you'll get your diploma and it will retain its validity forever! This means once you've achieved your GED, the diploma can be used for obtaining a better chance of employment or to continue your academic education in college or university.
Practically all North American employers, governmental agencies, institutions of higher education, and the U.S. Armed Forces admit and accept the GED credential just like a high school diploma.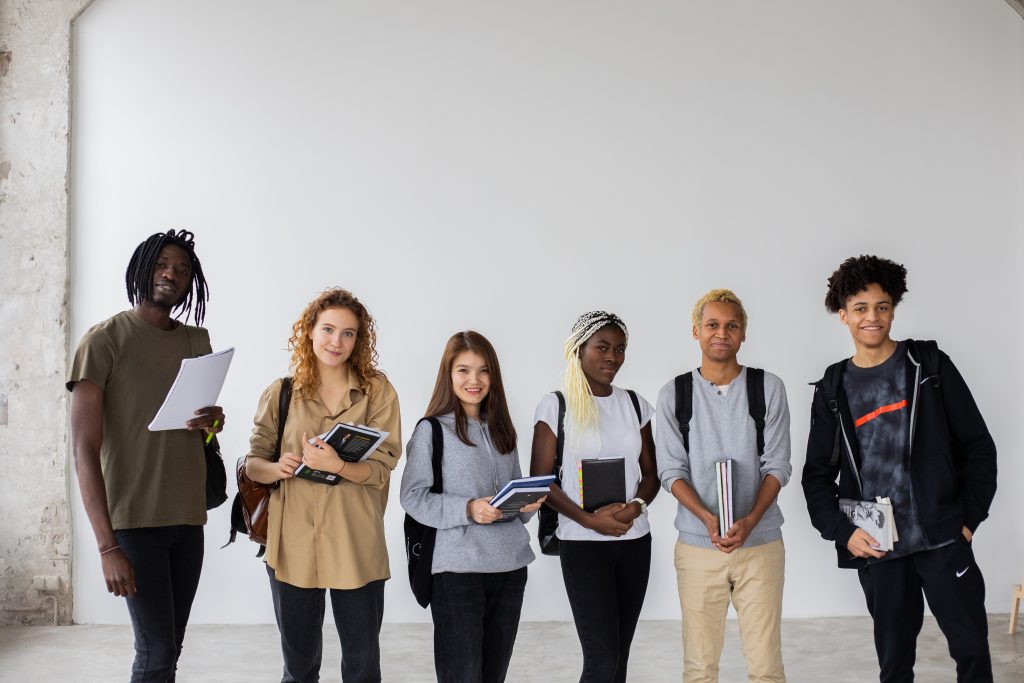 What Happens When You Pass All 4 GED Tests?
As mentioned above, once you have your GED, there are two main ways you can take advantage of your new diploma: you can pursue higher education or get a promotion in your career path.
Higher education
There are many reasons to continue a college degree including increased career opportunities and better pay. To achieve this goal, you'll first need to decide on your long-term goals. If you already have a desired job in mind, carefully find out the typical educational requirements for it, including specific subject areas and advanced degrees. 
Once you've determined the strategy that meets all your goals, look for local schools that offer suitable opportunities. If you're not sure what you want to do in the long run, you should start your study at a local 2-year institution. Community colleges often offer lower tuition and convenient locations. Earning an associate's degree can also lower the time as well as the fee required to earn a bachelor's degree if you eventually transfer to a 4-year college or university.
Read more >> Can You Go To College With A GED? [2023 Updated]
Advance your career
Even if you do not continue long-term postsecondary education, your GED transcripts can also help you open the door to a new better job or advance within your current company. According to GED Testing Service, 96% of employers accept this high school equivalency credential for hiring eligibility.
If you are currently applying for a job, be sure to add your new diploma to your resume. There are many services available to adults who are finding work. You can contact the career services center at the institution at which you took the GED exam to get support. If they don't offer this service, look up your city library or your local workforce development office for assistance.
If you still want to continue working at your current company, ask your boss to meet with you to tell him or her about your recent achievement and offer any new opportunities for you if they can.
Read more >> What Jobs Can You Get With A GED In 2023?
Conclusion
Passing all four GED tests can be a life-changing experience for people looking to advance their schooling or job opportunities. It not only opens the door to higher education, but it can also lead to greater employment chances and increased earning potential. For many people, passing the GED tests is the first step toward a better future. You have demonstrated resilience, determination, and a drive to improve your life by reaching this milestone. Congratulations on your fantastic achievement!