Many students believe that because they have a GED rather than a high school diploma, they will be rejected by colleges. Is that accurate? If you ask Get-TestPrep "Can You Go to College with a GED?" The answer is Yes. You can attend college alongside other students if you have a GED. A GED diploma or certificate is accepted by the majority of colleges and universities (depending on the state you live)
Can You Go To College With a GED?
Yes, you can go to college with GED. Most colleges in the United States accept the GED as many universities do around the world. GED diploma/certificate is widely recognized. There are more than 20 million GED graduates and counting in reality. GED graduates who earn College Ready scores may even be eligible to skip the placement test and earn college credit for classes related to testing subjects.
Is a GED Equivalent To a High School Diploma?
The answer is NO, the GED is different from the high school diploma. However, when applying to many colleges, admissions departments will often accept a GED or diploma.
In addition, if you're filling out a job application, it will usually have both listed together in the education section as "High School Diploma/GED" or "High School Diploma or equivalent."
This often leads people to think that the two things are the same. Strictly speaking, however, a GED is not exactly the same as a high school diploma.
A high school diploma is awarded to you after you officially graduate from high school. It is a symbol that you have obtained a "formal education". You have enrolled in regular or advanced high school courses, and you have passed those courses enough to graduate.
On the other hand, GED stands for "General Educational Development" or "Graduate Equivalency Degree" depending on who you ask.
If you receive a GED, which does not prove that you received a formal education. However, it demonstrates that you were able to pass a series of tests such as math, science, social studies, reading, and writing – that equated to the knowledge you should have had in high school.
That technically makes them different. However, as we mentioned, one is almost as good as the other when it comes to applying for jobs, community or state colleges, trade schools, and even some 4-year and Ivy League colleges.
Both are considered acceptable when applying for federal grants and loans.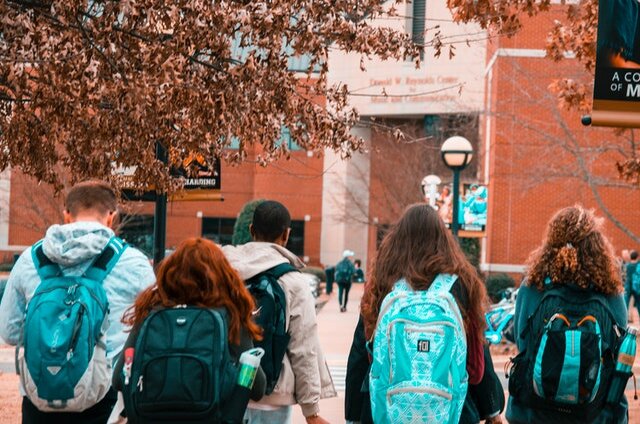 What Colleges Can I Get Into With a GED?
There is no shortage of colleges accepting applicants with a GED. Here are the three main types of colleges and some tips on how to apply to these schools with the GED:
Community, Junior, and Technical Colleges
These colleges may accept applicants without a high school diploma or GED! Attending can give you a great start in college because you can:
Have experience taking classes at the university level

Take classes to win your GED (if you haven't finished your test)

Complete your general education requirements

Learn job skills

Earn a college degree or skills certificate

Build a solid GPA (grade point average) that can help you get into a bachelor's program later
Online Colleges
Before applying to online colleges, do research and find out if the school is officially accredited, meaning a large outside organization that has reviewed and validated its operations. Degrees from an accredited college are valuable, but degrees from non-accredited schools are often not. You can search this national database to find out if a college is accredited.
Four-Year Traditional Colleges
Can you get into a traditional university with a GED? Most colleges and universities accept the GED, but a few do not. Here are a few things to look for before applying:
Check university websites and documents to see if they mention accepting GED applicants.

Check if accepted GEDs have to be from the same state as the university

If so, earn your GED in the same state as the college(s) you want to attend, or just apply for colleges in your state

If you have a GED.com account, you can see more college application tips, interview help, and salary guidance.
So can you get into college with a GED? Yes, you can join and eventually earn the degree or certificate you want. Use the tips above. Decide what kind of college experience is right for you and plan the colleges you should apply to.
If you keep pursuing your dream, you can finally achieve it, just like millions of other GED graduates!
Some colleges that accept the GED include, but are not limited to, the following:
Colorado State University

University of Memphis

University of Cincinnati

Penn State University

Purdue Global University

Point Park University

University of Michigan

University of California

University of North Texas

University of Maryland

University of Oregon
These are just a few "big name" schools that accept GED.
If you've found a school you really want to attend but aren't sure if it will accept GED students, there's a simple solution. See the admissions requirements page on the school's website.
Most schools will have the information you need there. If you can't find it with the admissions requirements, try the FAQ section.
If both of those options fail, simply send a quick email or phone anyone listed as the admissions contact on the website. He or she should be able to quickly let you know if a GED student is accepted.
Read more >> Can You Take the GED Test Online In 2023?
How To Apply For College With a GED?
The process of applying for college admission with a GED is the same as applying for a diploma.
Step 1: Research
Do some research and find the right university for you. You'll want a school in your price range, in your area (or online), and that offers your chosen major. When you've seen it, check the admissions requirements to make sure they accept GED students.
Step 2: Check Admission Requirements
The next step, ensure you meet all admission requirements. Submit all required documents. This typically requires completing an application, submitting copies of your GED transcripts and standardized test scores, and providing proof of identity and residency.
If there is a registration fee, pay it now or request a fee waiver. Most schools also require you to fill out the FAFSA, so do so as soon as possible, especially if you're hoping to get a scholarship.
Step 3: Check Your Inbox
Keep track of any correspondence from the school. Some universities still communicate by email, but most use email. Make sure you read whatever they send you, and if they say you're missing something, send it to them as soon as possible.
Step 4: Paying for College
Once accepted, the final step is paying for college. Any grants or scholarships you receive will be applied first. You will be asked to pay the remaining balance.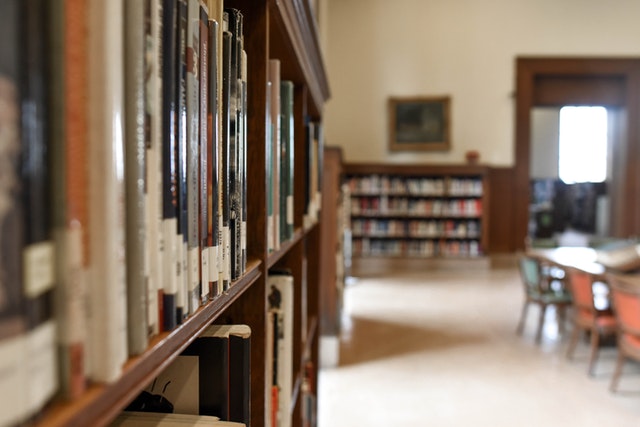 Can You Go to College Without a GED or High School Diploma?
Yes, you can go to college without a GED or a high school diploma. While it may be a little harder for you to get into college, it's not impossible.
Many trade schools and some community colleges will allow students to enroll in them without any type of high school equivalency certificate as long as they take the placement tests.
But on the other hand, if you're applying to a school that doesn't have any kind of high school equivalency, you'll want to schedule a meeting with your admissions counselor or counselor at the beginning of the semester and talk to them about any additional things you may have to do to earn your degree.
For example, some two-year schools will allow students to enroll in college and take courses for college credit, but they won't award them a degree until they've done and passed the GED exams.
You also won't be eligible for federal Pell Grants or loans if you don't have a diploma or GED. To qualify for federal financial aid, you must "show you are eligible for college or career school" by holding a diploma, GED, or home-school certificate.
Most scholarships require the same thing.
This can make paying for college quite complicated as the money will have to come entirely from you. The best thing you can do for yourself and your bankroll is to study for your GED and pass the test before you enroll in college.
You won't have to go through many rounds to be accepted and you may also be eligible for financial aid.
Tips for Applicants
If you're already or are heading towards the GED and want to apply to college someday, here are a few suggestions that might help you power through at the admissions office:
Volunteer in your community and get references from people you volunteer with.
Be hard-working for an employer, get some valuable experience, and show it off on your applications.
Take a college entrance test such as the SAT or ACT and do well on it. (College entrance exams are standardized tests that measure your readiness for college-level work.)
Get a great cover letter (meaning you need to make an effort to help others and show that you're responsible). These letters highlight your positive personal and academic qualities and why you will be successful in college.
Applying to multiple universities will increase your chances of being accepted. Make sure you meet their application requirements and check if they have an alternative form or method for submitting your GED score. With any college you apply to, make sure you double-check that you've filled out each application correctly. Finally, show your other accomplishments beyond your GED including any of the achievements mentioned above.
What Is a College-ready GED Score?
The GED sub-tests are scored on a 100-200 scale. There are four levels of scoring:
Level 1: 100-144 below the passing score
Level 2: 145-164 high school equivalency pass
Level 3: 165-174 college preparation points
Level 4: 175-200 college readiness plus credit score
Candidates should strive to score 165 or higher on their GED tests. Many schools will only accept applicants with a GED score of 165 or higher, which the GED testing service calls a college prep score. While this is the minimum standard, students should strive to achieve even higher scores than this to increase their attractiveness to the admissions committee. A score of 175 or higher can make a student eligible for college credit for up to 10 hours.
How Can I Get a Better Score On The GED Test?
Applicants should prepare for the GED test to get the best score possible. The GED test is a four-part test that measures test takers' knowledge in the subjects of sociology, literature, science, and math. Because some schools require higher college prep scores for admission, it is important for students who want to apply for college to be fully prepared for the GED tests.
There are many resources available to prepare students to increase their GED scores. Tutors, online tutorials, practice quizzes, and study groups are all examples of how students can prepare.
It can be useful to determine your learning style. Some students are intuitive and enjoy making flashcards, drawing diagrams, and making other visual aids. Others are auditory learners (or learning through listening) and learn best through speaking or reading aloud. Having a study partner test can be a great study technique. Some are hands-on or kinesthetic learners. They learn best by taking things apart and putting them back together. In mathematics, kinematics learners benefit from formulating theorems from scratch in the same way that mathematicians construct theories.
What are some online resources to prepare for the GED?
We offer our free GED practice test website that can help students learn more about each section, watch video lessons on test content, and use self-test quizzes and practice tests to prepare completely for the GED exam. Resources include for each topic test:
GED Social Studies: History, Geography, Economics & Citizenship
GED Science: Help and Review
GED Language Arts Part 1: Reading
GED Language Arts Part 2: Writing
GED Math: Help and Review
A comprehensive GED Study Guide is also included on our website.
Having a GED diploma rather than a high school diploma should not be an impediment to entering college. GED College-Ready scores are accepted by many colleges and universities.
It is critical to remember that the GED is not easy and that proper preparation is required prior to the test. Local prep programs can help you complete questions correctly and improve your skills, and online courses can also help you save money.
Online learning of GED (General Educational Development) test subjects is available on your timetable, allowing you to prepare for your full-fledged adult education degree during the day or at night, whenever is most convenient for you. GED holders have better jobs than non-degree holders and earn $9,600 more per year on average.
If you prepare for the GED Test and obtain a GED College-Ready Plus credit score, you will receive an even better deal than a high school graduate.
FAQs
Final Words
In conclusion, the answer to the question "Can you go to college with a GED?" is a resounding yes. Obtaining a GED certificate can open doors to higher education and pave the way for pursuing a college degree. While a GED is an alternative to a traditional high school diploma, it is widely recognized by colleges and universities as a valid credential for admission. It is important to note that each institution may have its own specific requirements and policies regarding GED holders, but with the right preparation, dedication, and a strong application, individuals with a GED can successfully pursue their educational aspirations and thrive in the college environment. So, if you have a GED and dreams of attending college, know that it is indeed possible to turn your aspirations into reality.