If you did not finish high school and are unable to pursue a traditional high school diploma, earning a GED certificate may be the best option for you. It's simply because most employers and colleges (or higher education) require a high school diploma or an equivalent diploma. The GED exam, which consists of four subjects: mathematical reasoning, science, social studies, and language arts reasoning, is designed to assess your academic knowledge and skills. If you pass this exam and obtain a GED certificate, you will be able to obtain a higher-paying job and the opportunity to further your education. This blog post will provide you with all of the necessary information on how to obtain a GED and how long it will take.
How To Get A GED: Step-By-Step
Confirm your state's GED requirements
Because every state has been authorized to set its own GED exam requirements, you need to check them carefully before taking the GED exam. In some states, test takers who are at least 16 years old can sit for the GED exam; while other states require 16 years old test takers to seek an age waiver or wait until they are sufficient 18 years of age. In addition, testing feed and retake policies probably vary between states. However, based on every state's GED rules and requirements, we have the general GED exam requirements regarding the test-taker as follows: 
Test-taker age: You need to confirm your state's minimum age requirement.
Residency concerns: Determine whether your state has residency requirements or not.
Photo ID mandates: Determine what ID is acceptable in your state.
Preparation course requirements: Determine your state's prep course requirements.
High school enrollment status: Determine whether your state has high school enrollment status requirements or not. For example, must the test taker be out of school for a specified time frame?
You can find out information about your state requirement on the GED Testing Service's directory of state policies at GED.com, and on state websites. 
Read more >> GED Scores | What Score Do I Need To Pass In 2023?
Take GED Classes and GED practice tests to prepare for the GED exam
To optimize your final GED test results, studying for the GED examination is extremely important; especially, for test-takers who have not been a student for a long time. There are several available resources to help adult learners prepare for the exam. For example, learners can find free and low-cost practice tests and tutorials online on the GED Testing Service, or they can take test prep classes that are provided by the community and technical colleges through their adult education departments.
Various GED practice questions and GED practice tests 2023 are available on our website. These materials are designed by exam experts and help learners feel comfortable and confident come test day. Let's start your training now!
Understand the GED exam's format & timing
Taking the time to understand the GED exam's format and time is also very significant. Once you know clearly about the GED test's format, the types of GED questions, and what can be asked on the GED exam, you can successfully finish it in the allotted time. Below is some general information you need to know about the GED exam:
The types of GED questions are various, but most of them are multiple-choice. Some sections of the test will require you to write answers or essay responses such as science, social studies, and reading.

The test's time limits are also different from each other as it is determined by each state. 

Typically, the GED test's scoring results are available in about a day, sometimes, you can know your results just several hours after the exam. 

Despite the fact that the GED exam rules vary by state, test takes can take each test of the GED exam separately (and in any order) or take all the tests together. 

Once test-takers successfully pass the exam, they will become Federal student-aid eligible.

Re-Test Rules: In most states, examinees who fail the GED exam are allowed to retake it two times. However, if they need a fourth attempt; generally, they will have to wait a period. 
Below is the table of the four tests of the GED exam and each test's time limits. 
Subject Test

Time Limits

Mathematics – 2 parts – calculator allowed on the second part

115 minutes – Schedules Breaks

Social Studies – calculator allowed 

70 minutes – No Breaks

Science – calculator allowed

90 minutes – No Breaks

Reasoning Through Language Arts

150 minutes – Scheduled Breaks 

45-minute essay

Total

425 minutes (about 7 hours)
Register online for the examination
After you have appropriately prepared for the GED test, you need to register to take the test and set forth the dates, the testing location, and testing specifics moving forward. The registration process is quite simple, you need to follow these steps:
Go to the GED website and create an online account that includes test takers' personal information

Log in with the account you've created, choose which subject tests you want to take, and select a testing center in your area.
Individuals who have vision impairments and certain learning disorders or handicaps should contact the testing center to learn about the testing site's accommodations. Although special accommodations are available to make the test accessible for examinees, these accommodations take extra time to secure. 
Take the GED exam and get your GED diploma
You may feel a little nervous on the day of the GED test. However, make sure you've prepared well for the exam by getting plenty of sleep and eating a healthy meal, you may combat nerves. You also need to check out the test site in advance to avoid being late. 
You are required to earn a score of at least 150 on each portion of the exam to successfully pass the GED exam. After you pass the GED test and obtain a GED diploma, you can move forward with higher education and career.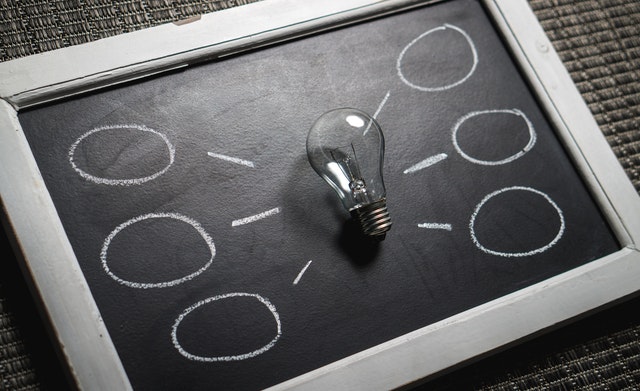 How Long Does It Take To Get Your GED?
On average, it takes 3 months to get a GED certification; however, it could be longer or faster depending on your skill level and education, and how prepared you are for the exam. 
How The GED Is Scored?
GED scores explained
The GED exam consists of four sections: science, mathematics, social studies, and reasoning through language arts. Each of them is scored separately and uses a scoring scale that ranges between 100 and 200 points. Below are the scoring levels of each subject that are assigned by the GED testing service: 
200 points: The perfect GED Credential Score

Between 175 and 200 points: Showing that the test-taker has a great aptitude for college-level classes.  In certain cases, test-takers who get a GED score within this range have the potential to earn college credits. Depending on the college-level program test-taker have applied to attend, they can obtain college credits as follows:
A score of 175+ on the science portion of the GED exam: 3 credits in the subject area of science.

A score of 175+ on the science portion of the GED exam: 3 credits in the subject area of mathematics.

A score of 175+ on the science portion of the GED exam: 3 credits in the subject area of social studies.

A score of 175+ on the science portion of the GED exam: 1 credit in the subject area of humanities.
Test-takers who earn college credits by accomplishing the GED exam have the opportunity to save on tuition costs and the time required to complete their degree of choice.
Between 165 and 174 points: Showing that the test-taker is prepared to successfully pass college-level coursework.  In addition, test-takers might be exempt from having to take a placement test or remedial coursework if they get a GED score within this range.

145 points or higher on each subject test: A Passing GED credential Score.
Read more >> How To Spot A Fake GED Certificate?
Challenging your GED score
Once you receive your GED score, and you realize that the score does not accurately reflect your performance on the GED's written answers or essays, you have to contact a GED customer service representative to request a re-scoring of your written responses on the GED exam. The cost of this service is $50; however, this fee can be refunded if your original score changes.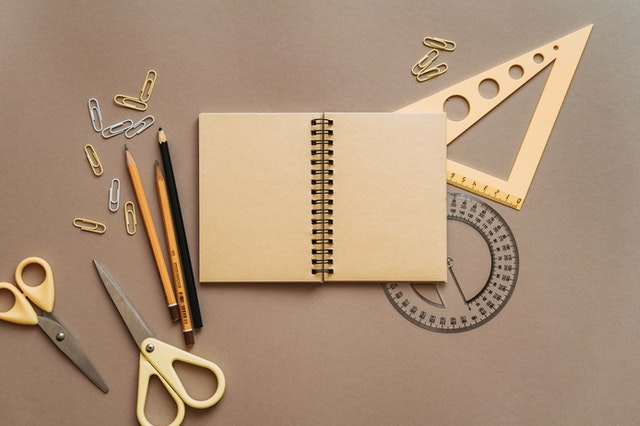 GED Tips For Effective Learning
Use a variety of learning techniques
Studying in a variety of ways is more effective, so try to find different ways to go over your material. Not only does listening to a podcast require auditory training, but so does studying verbally and visually, such as explaining what you've learned to a friend, taking notes, or drawing a map. Studying in different ways allows you to embed the information you've learned deeper in your mind. Furthermore, the more areas of your brain that store data about a specific topic area, the more interconnection we see between these areas.
Start teaching what you learn to others
Teaching your newly gained knowledge to other people is really beneficial to your learning. "The greatest way to understand a subject probably is to teach it to other people" a school teacher noted. When you teach the subject you've learned to other class members, your teacher will know that you've learned and remembered more than your task. Therefore, you should use this principle again, and share your newly learned skills and knowledge with others. Firstly, you need to convert the information and facts into your own words, this process will help settle the knowledge in your brain. Then, find a few ways to share what you've learned such as taking part in group discussions, building a podcast, or composing a blog post. 
More effective learning by utilizing previous learning
To become a successful learner, you should apply the relational learning method. Associating new information to elements that you've already known of is called relational learning. By applying this learning method, you can remember study material better, not only the old information you already acquired but also the new ones. 
Practical experience boosts skills
Putting the newly gained knowledge and skills into practice is one of the most effective ways to improve your learning. Instead of studying by traditional methods such as reading textbooks, participating in classes, or carrying out research in libraries or online, you can try to bring your knowledge into practice. Although putting the information you discovered on paper is essential, you may find the best way to advance your learning is to put your new skills into practice. For example, if you are learning a sport or an athletic skill, you should practice physical activity regularly. If you are learning a new language, you can practice it by talking to your friends. Because practical experiences help boost your skills, try to practice them as much as possible.
Continue to learn and exercise new things
Learning new things is an excellent way to train your brain. While learning and practicing new skills, your brain will be stimulated to retain new information. As a result, try to continue learning and exercising on a regular basis.
To summarize, if you want to get a GED and improve your future, follow our guide on how to get a GED and study for the exam. You can also find many online practice tests on our website and mobile apps that cover all of the subjects you will be tested on. Let's start practicing for the test right now so you'll be ready for your GED exam!