Exposing Fake GEDs and How to Spot Them | Don't get fooled by fraudulent certificates! In this comprehensive guide, Get-TestPrep will reveal the telltale signs of fake GEDs, equipping you with the knowledge to protect yourself. Learn the key red flags and uncover the steps to authenticate a GED to ensure your educational credentials are legitimate. Stay informed and stay ahead with our essential insights on detecting and avoiding fake GEDs.
What Is A GED Certificate?
The General Educational Development (GED) test, developed in 1942, is intended to confirm that a person who has not completed high school has the same level of education as someone who has. Unfortunately, there are diploma manufacturers who try to take advantage of people seeking GED certificates by offering fake GED tests and certificates.
The GED test allows people who did not receive an official high school diploma to earn their high school diploma. A valid GED degree allows you to advance in life by entering college or opening the door to a variety of careers. Let's get ready for your exam by practicing with our free GED practice test 2024!
Note: All GED practice tests on our website are materials to help you prepare for your actual GED. WE DO NOT OFFER GED CERTIFICATES!
Are Online GED Certificates Fake?
You have plenty of reasons to want a high school diploma: fulfilling yourself, a better job, and going to college. Well, except for the GED test on the official GED website, other fake GED online certificates all fail. The Online Proctored GED Test was released in May 2020 and is currently being developed in select states in the U.S. and U.S. territories. With this, candidates can take the GED test at home while securely monitored by an online proctor.
The GED practice tests are available online, but it's just a tool for your training. This is not a real GED test. An online test won't demonstrate anything to colleges or employers, and it won't get you a real high school equivalency certificate. Why pay for worthless paper when it's easy to get an official state-issued diploma?
High schools that use online tests or life experience surveys, where you buy a fake GED online, are scams so the colleges won't take them, employers will not accept them and just you will feel done.
Do Fake GED Certificates Work?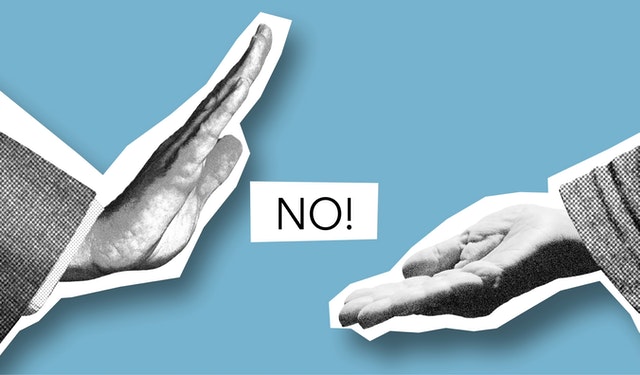 Unfortunately, there are diploma manufacturers that try to take advantage of people who want their GED certificates and only offer fake tests and certificates. The fake certificate has no value. Therefore, if a student uses a fake GED certificate or high school diploma, the student may be expelled from school or lose his/her job. It's definitely not worth the risk. A truly worthwhile GED.
In addition, sometimes these certificates are purchased intentionally, while other times people buy them as the victim of a scam. That's why it's important to know in advance how to prevent buying fake GED certificates.
What happens if you get an online diploma?
You can buy fake degrees for a few hundred dollars, sometimes based on an online test that doesn't actually measure anything. The buyers just waste money on useless things. Others were fired or expelled from school. Twenty states have laws against the use of fake diplomas, and Congress is considering the use of a fake high school diploma or GED certificate as a federal crime. The good news is that you can get your high school equivalency certificate really quickly and easily with online learning for the GED test, HiSET exam, or TASC test.
Online high schools say they are accredited
But they don't. The fake high school websites use fake accrediting agencies. They look official, but it's still a scam. If colleges don't accept it, that's not real accreditation. Just call a local college to see what they have to say or check with the Better Business Department. The GED Testing Service has only approved one online program for the GED exam: GED Academy.
How To Spot A Fake GED Certificate?
It is based on the online GED test or life experience. (Notice: Online "GED" tests are always fake except on this official website ged.com but you can get a free practice test online.)

It promises you a diploma in days or weeks without taking the test.

It attempts to sell you better scores or transcripts.

It is not a member of the Better Business Bureau or has a poor rating.
Some websites let you buy a GED Certificate online.
But that was a lie. The real GED test is administered by the government and tests real skills. If you prepare properly, it's easy, and your high school diploma is worth a lot more than a fake one.
What about Studying at Home?
There are a few legal homeschooling high schools. But be wary because they can be expensive and take two to four years of schooling. Even then, some colleges or jobs may not accept it. You can study at home for the GED, the HiSET, or the TASC test, which is held at the test center.
Don't think you need to buy a fake GED online. You can take the actual test and pass it. Then you will never have to worry about getting fired or losing your job because your degree is fake.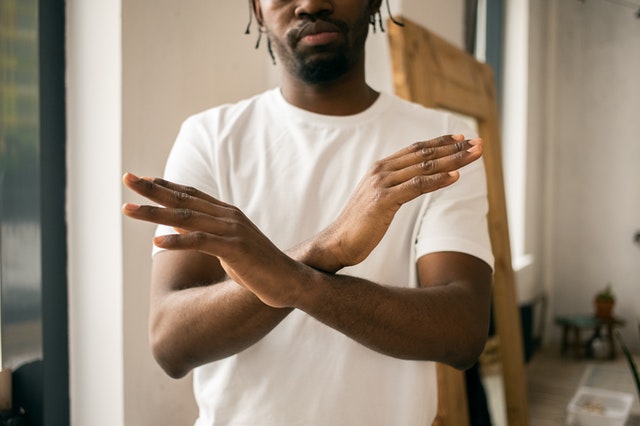 How Do You Verify A GED?
GED verification is done through the Department of Education in the state where the applicant received the GED. To verify the GED, the applicant's date of birth, the name used when obtaining the GED, and the date they obtained the GED (at least the year). Applicants can tell you where they checked (an institution) for the GED, not from whom they got the GED. Only the State Department of Education can verify a GED.
Because all GEDs are processed through the state Department of Education for which the applicant has checked, there is usually a fee associated with GED processing. Some Departments of Education also require that this fee be paid by check, which you will actually need to mail. For example, the Arizona Department of Education requires you to mail a check with a verification request, which can take 3-5 business days, then call to follow up the verification process to get the required information. This may cause a delay in application processing due to the time it takes for the Department of Education to receive the request and for them to process it.
When verifying a diploma or degree received from a high school or college, the name and location of the educational institution are required. If there are multiple locations for the school, a specific location is needed.
How Do Employers Check If A GED Is Real?
In order to verify the legitimacy of your GED, a potential employer may ask you for a copy of the official transcript. If you lose your transcript, you can get another one by contacting the agency responsible for GED testing in your state. If an employer doubts the validity of a transcript, she can easily contact the testing agency listed on it. Many companies also sign up for services that complete background checks on them, including verifying education. Some states, such as Connecticut, make it easy for potential employers to check your GED status in person as long as they have your written permission. Don't forget that you may have been granted this permission by signing a job application.
Read more >> How Long Does it Take to Get a GED In 2024?
Tips To Help Avoid Getting A Fake GED Website
Online GED tests are only taken on GED.com
GED tests are given to those who qualify – you must reside in a participating state and score "green" on the GED Ready practice test. You can find everything you need to know about the official Proctored Online GED test here. Be aware of other sites that are not affiliated with the GED and provide quick, often fake, GED credentials.
They stick to unaccredited online high schools
While some school districts are transitioning to online schools, there is a difference between an accredited program from a school district that is working with high school-age students and a promising online high school that can award you a GED diploma when you complete it. Be careful when dealing with online schools and fake programs.
If you want to know if the program you want to join is accredited and can provide you with a GED certificate, a simple search online can give you the answer and provide you with reviews. If that doesn't work, consider contacting a local college or community college. You don't have a real GED certificate if they don't accept it.
They offer a test "Based on" the GED test
A real GED test should never be "based on" the GED test. It wouldn't be a real problem if there was any wording on the test that separates it from the official GED test. 
They try to sell you your GED diploma
You will never be able to buy a GED certificate without taking the test. If you pay to skip the test, then you don't have a legitimate certificate.
Don't be confused about having to pay to take the test. The official GED test is not taken for free unless you reside in a state that currently offers the free or discounted test. You can find out how much your state charges for the test by visiting your state's policy pages. It is not official if you do not go to the test center or bring it through GED.com.
Getting a valid GED Certificate
If you discover that your GED certificate is a forgery, you should obtain a GED certificate. It's similar to having a fake driver's license, for example. It's not like there's a real one, and owning one could get you in trouble.
Fortunately, getting a GED the right way is entirely possible. So, if you take the time to prepare for the test, you will be able to pass and receive a valid certificate. You'll be on your way to a better future with no expectations once you've earned your GED the right way.
FAQs
Here's how you can check academic credentials:
Final Words
In conclusion, we have explored the risks associated with fraudulent documentation and highlighted the potential consequences that can arise from using a fake GED. It is crucial to understand that engaging in such deceitful practices not only undermines personal integrity but also jeopardizes one's educational and professional prospects. By providing this guide, we aim to empower individuals with knowledge and encourage them to pursue legitimate educational pathways. Remember, a fake GED may offer temporary convenience, but the long-term consequences far outweigh any perceived benefits. Embrace the value of genuine education and strive towards legitimate qualifications, as they will undoubtedly open doors to a brighter and more successful future.