How Long Does it Take to Get a GED?
How well you prepare and study are the crucial factors influencing how long it takes to obtain your GED. The majority of people who're planning to get their GED spend under 3 months preparing for and taking the exams, but it could take longer depending on each.
You may register and take the exams at any time, but those who study and prepare for the test obviously have a bigger chance of passing. The length of time it takes you to earn this certificate will almost depend on how long you decide to prepare for the exam and how many times you need to take each subject test.
So how long does it take to get a GED? Studying and reviewing 2-3 times a week may help you become ready and more likely to pass the test in just a few months, which may vary based on the last grade you completed. Generally, the more you study, the quicker you can learn the key knowledge to pass the GED test subjects.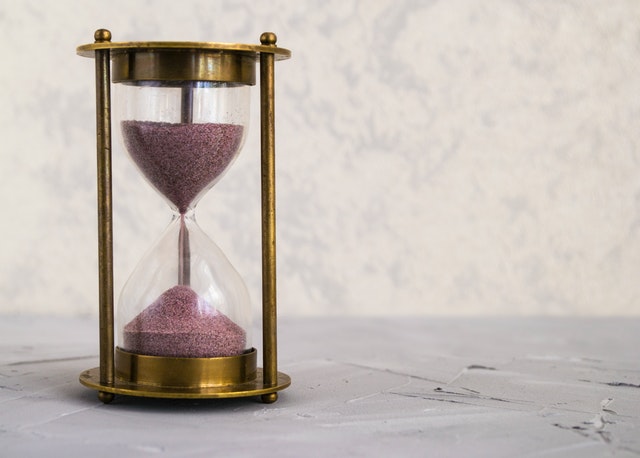 How Long is the GED Test?
The whole GED exam takes approximately seven hours, breaks are accounted for, to finish and the test must be taken at an official GED testing center. Candidates can take all four subject tests at once or spread the individual tests across multiple visits to a testing center. If a student does not pass a topic test in three attempts, there is a 60-day waiting period before the next retest.
Students can take the GED test up to three times with no waiting period and then again, you can retake the test every 60 days. This provides you with 8 testing opportunities during a civil year for those needing to retake the test.
How long does each topic take?
There are four topic tests that structure the GED test: Reasoning Through Language Arts (which covers both Reading and Writing), Mathematical Reasoning, Social Studies, and Science. 
Reasoning through Language Arts (RLA): The RLA section is broken into two subsections: writing and reading. It gives you 150 minutes in total, of which 45 minutes is to write one essay completely. This section also includes a break of 10 minutes. 
Science: The science section lasts 90 minutes. You'll have to fill in 2 short answer questions that are 10 minutes for each.
Mathematical Reasoning: The mathematical portion is 115 minutes, and is divided into two parts with a short break. 
Social Studies: The social studies part of the test gives you 70 minutes to finish 50 questions in total, with no break in between. 
What Score needs to be achieved in order to pass the GED?
Each part of the GED test is individually scored from 100 points to 200 points, with the minimum passing score being 145. It is highly recommended to check with your institute of higher learning to see if they have minimum GED requirements should you wish to pursue post-secondary education. As a common rule, although 145 is passing, 165 to 174 is considered college-ready, and 175 and above may help you to earn up to ten college credit hours which depend upon your college or university.
How Much Does the GED Cost?
Each state is allowed to set its own fees for the GED subtests and retest prices. You can find the prices on GED.com by selecting your state in the drop-down menu. Generally, the fee is around $30 for each subtest, though, which equates to $120 for all four sections. There are, however, many exceptions: for example, Wyoming costs $20 per subtest, California $35, and in Connecticut, the tests are free. You do not have to take the sections all at once, you can space the sections out over time. Some states also offer up to two free retakes. Use the drop-down menu to navigate to frequently asked questions for what state you want to know, which includes policies, fees, transcripts, and other information.
How Do I Study for the GED?
Many community colleges require going in person to classes that last from eight weeks to an entire college semester. Other schools offer self-paced instruction that allows applicants to start and finish their study programs whenever they feel ready for their tests. Both of the mentioned options can focus on each subject test or offer a comprehensive review of exam content and test-taking strategies also.
Read more >> How To Study For GED In A Month? [2022 Updated]
What is the Best GED Test Prep?
If you're seeking preparation courses, online study options are also readily available. We highly recommend our comprehensive GED practice test 2022 for 4 GED subtests. Research has shown that practice tests and distributed studying (not cramming, studying at different times and in different environments) are the best ways to study for standardized tests.
We believe that different learning styles require different tools for success. We have prepared a set of the best GED study guides and GED practice tests for you. We have even included a complete online GED mock test. There are practice tests, which have been proven to increase student scores by a whole letter grade (in some cases more than that)! The online GED prep course has an entire set of lessons and full-length practice tests.
Practice now to determine your readiness to take the GED test. The results of these practice tests will also show the areas in which you need to improve before taking the actual test.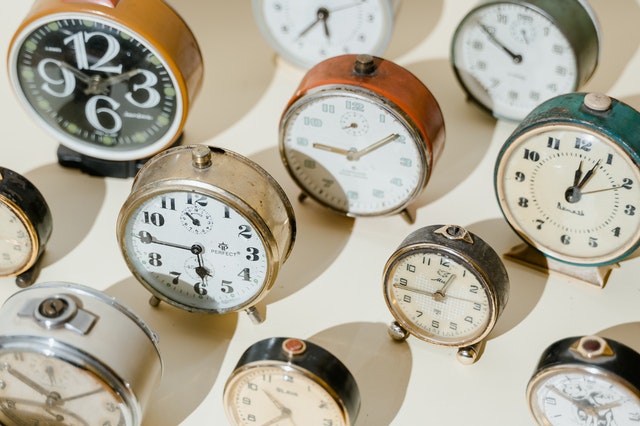 GED Test – FAQs
Is getting a GED harder than high school?
Whether you will find getting a GED or getting a high school diploma tougher, depends on your learning style and your educational background. There is the fact that the GED requires less knowledge and is generally less academically rigorous than high school exams are.
Which state has the easiest GED test?
Iowa is considered the easiest state to pass the GED test, given the passing rate. Out of 3.124 million people in Iowa, 289,280 adults never obtained their high school diplomas.
What is the easiest part of the GED test?
Science is the one that has the highest pass rate of all four GED subtests, so it can be considered the easiest part for many students. Meanwhile, Reasoning through Language Arts and Social Studies have comparable pass rates, so it's safe to say that these sections are in the same difficulty level.
Read more>>> What's on the ged test
That's all about how long does it take to get a GED? We hope that with this blog, you'll know how to manage your time to prepare for your GED exam.