People who do not have a high school diploma can take the GED. Instead of graduating from high school, you will receive test results demonstrating your high school equivalency and college readiness. If you get a high enough score, you can enroll in college and work as if you have a high school diploma. Because your GED score is so important, and because you may be preparing for your GED alongside other time commitments, studying for and taking the GED can be intimidating. But don't worry, in this post, Get-TestPrep will walk you through a specific schedule that will help you answer the question "How to Study for GED in a Month?"
What Is GED?
The GED (General Educational Development) is a set of exams meant to assess academic ability at the high school level in the United States. Passing the GED is regarded as comparable to a high school diploma when applying to college or occupations that need a high school education. The GED is accepted globally, however, some employers and colleges may be less inclined to accept it. To learn more, please see the resources listed below.
Prepare For The GED Test
You should prioritize choosing an exam date. As you know, the GED consists of four subtests: Mathematical Reasoning, Reasoning Through Literature, Social Studies, and Science. You don't have to take all of these tests at once. It depends on your timetable and how busy you are with your surgeons, work…, you can choose to have them all done on the same day or release them for a few weeks.
Don't forget that if you decide to take all four tests on the same day, you'll need to work on building your test endurance in addition to studying the material. Because all combined tests will take you more than seven hours. Some people space out their testing. However, no matter how you choose to schedule your test, you should schedule your test date early. Each test center sets its own test date, so you'll need to log in to your account at the GED website to check out the testing centers in your state. Once you're done, you can create a study plan to make sure you're ready for test day.
Next, create a schedule that is suitable for your test date. That's a great idea to balance your study plan and your normal schedule, so use the planner or online calendar you already use to organize your study time. You should plan to study 4-5 days a week, at least 90 minutes a day. Choose the amount of time you will spend studying and stick to them! Treat your study blocks like you would any other binding commitment, such as a change at work or a doctor's appointment. If you don't take the time to study for the GED now, your grades will suffer later.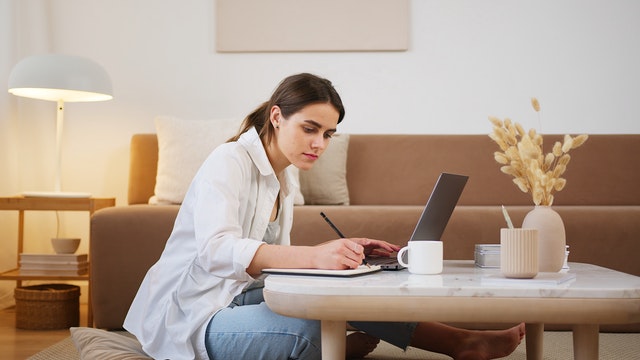 Gauge Your Readiness For The GED Test
Taking a diagnostic test is the best way to measure your GED readiness. When you practice tests for each of the four sub-tests under test-like conditions – find a quiet, distraction-free place to test, set a timer, turn off your phone, and do not stop suddenly.
If you're planning on doing all of your sub-tests on the same day, you'll want to start endurance training early. But just focus on the content for this first diagnostic test. No matter how you plan your test, you don't have to do all four practice tests in one day – instead, schedule each test over several days (or even weeks). Then, if you need to boost your endurance, you can increase the number of practice tests you do in a day.
Immediately after each practice test, you should take time to review and correct the questions on the test. Consider all the questions – not just the ones you're wrong about. That way you can reinforce the information you know and ensure that none of your correct answers are just lucky guesses. When you come across an answer that you got wrong, make sure you understand it thoroughly. Make a list of topics that you always struggle with so that you can focus your study time effectively.
Read more >> A Comprehensive GED Test Tips for 4 GED Sections
GED Test Topic Review
The GED exam consists of four subjects, divided into separate exams: Mathematical Reasoning, Reasoning Through Literature, Social Studies, and Science. You don't have to take all 4 tests at once – you can tackle those and go at your own pace.
Reasoning Through Language Arts
This is an integrated test of art and reasoning in English. This test concentrates on three important skill sets including a close reading of complex texts; writing clearly (especially argumentative writing) and editing, understanding, and using standard written English in context.
Test items are based on texts that reflect a variety of levels of complexity, involving the career- and college-readiness text. Informational texts (including non-fiction books drawn from the fields of scientific and sociological content as well as a wide range of texts from workplace contexts) account for 75% of the source material while the rest is drawn from literary texts. This emphasis on informational text reflects the vital of reading and understanding these types of documents in the workplace and in post-secondary education.
Mathematical Reasoning
It concentrates on two main content areas: quantitative problem-solving and algebraic problem-solving. Its purpose is to strike a balance between assessing entrants in the understanding of the concept deeper, procedural skills and fluency with calculus and math, and the ability to apply these fundamentals in real-life situations. This content area also integrates the assessment of the content described above with the assessment of the following math practices: fluent in math, abstract problems, developing solution roadmaps and lines of reasoning, longer lines of reasoning, and reasoning evaluation and solution path.
Science
It concentrates on applying scientific reasoning skills. These skills include understanding scientific presentations, surveying design (experimental and observational), reasoning from data, evaluating conclusions with evidence, working with the findings, displaying scientific information, working with scientific theories, and applying the concepts of probability and statistics in a scientific context. These scientific practices are assessed in the context of three core science content areas: life sciences, physical sciences, and earth and space sciences. Stimulating material reflects both academic and workplace contexts.
Social Studies
This section concentrates on applying reasoning skills in the context of the social sciences. These skills include drawing conclusions and inferences; identifying central ideas, hypotheses and conclusions; analyzing facts and ideas; explaining the meaning of symbols, words, and phrases; analyzing purpose and opinion; integrating content presented in different ways; evaluating arguments and evidence; analyzing of relationships between texts; writing analytical responses to source texts; reading and interpreting graphs, charts, and other data representations; and measuring the center of a statistical data set.
These social research practices are assessed in the context of four core social research content areas: citizenship and government, U.S. history, economics, geography, and the world. The stimulus literature is mainly drawn from a variety of primary and secondary sources.
How you spend the rest of your time studying determines the results of your test. The list of topics you've done after the diagnostic check will give you a good basis for what you need to spend your time working on.
If there's a sub-topic that you know pretty well, don't spend too much time revisiting that topic (although it may enhance your overall GED confidence). You won't forget that you just have a month so you can make better use of your time by concentrating on topics that need more improvement.
It can be said that if there's a particular sub-topic that you're really confused about, right before a test isn't the time to give yourself a crash course. The probability is very low that you will master a topic in a month that you have struggled with for a long time. The time you spend researching a topic you've never fully understood can be better than spending time looking at topics that you just need a little more time to research before you feel comfortable with them.
If you find that there are many topics that need some serious work before you can comfortably experiment, consider changing your GED test date. It's better for you to feel confident about participating and getting a good score the first time than having to test again.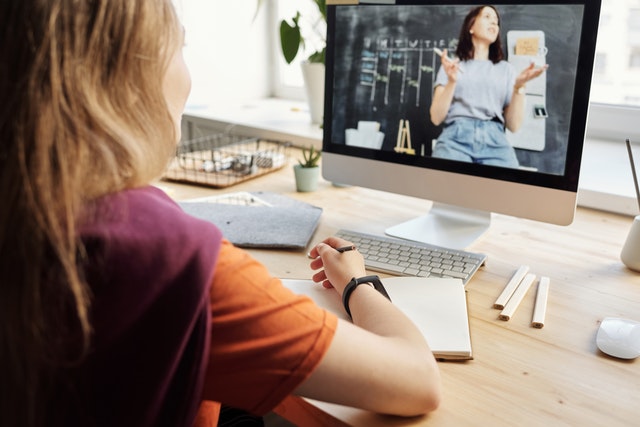 How To Study For GED In A Month
The 1-month GED study schedule requires diligence and dedication. To help you study 1 month before the exam date, we have given the following specific schedule you can refer to. Each week offers tips and goals to keep you on track and get you ready to take the GED test in 1 month!
Week 1
Take a practice test
First, you have to take a look at your current academic skill level. Our free GED practice test online and comprehensive GED study guides for all 4 sections are available on this website. This is a convenient way to find out what areas of content you know well and which areas you need to improve on. You must also find study guidance based on your individual results before taking the practice tests.
Practice exams are also a great way to experience what the actual GED test is like. Become familiar with the different types of questions and the type of information presented. Record the tasks that are difficult for you to do on the test.
Review your test results within a day or two of completing your practice exam. In which area did you get high marks? Which one needs more improvement? Your score indicates which areas you should focus on first. Spend the most time studying the subject with the lowest score.
Make a study guide
Create checklists for key concepts in each test. As you read through your checklist, note which skills you understand well and what you need to keep improving. Review your checklist regularly to track your learning progress.
Create a study schedule you can stick to
How often you study greatly affects your chances of successfully passing the GED. The most effective learning is done 4-5 days a week for at least 90 minutes a day.
If a 90-minute study session is too long for you, break it up! Instead, study 3 30-minute segments. Taking breaks between study sessions is always a good idea. Get up, get moving, and give your brain a chance to relax a bit.
Use a blank calendar to create a weekly outline for your class schedule. Mark your goals each day for both study duration and subject. How long will you study each day? What content areas are you focusing on? What material are you using for research?
End each week with a short practice test in every content area. Search for free tests online or look through the. Look at next week's study schedule to see how successful you are in the practice tests. Increase the amount of time you spend studying the subjects you get low scores on.
Find study materials
A lot of GED materials can be found online. Decide which way best suits both your budget and learning style.
GED study books can be purchased from the GED Exam Service or any online bookstore. Contact your local GED test center to find GED prep classes or one-on-one tutoring. They can help you find some free resources!
Free GED materials are also available or find GED reading materials at your local library. Focus on reading non-fiction books covering science topics, social studies, or workplace information.
Read more >> Can You Take the GED Test Online In 2024?
Weeks 2-3
Keep track of your 1-month GED study schedule by following your daily study plan. Working hard now will increase your chances of successfully passing the GED. Every time you feel your motivation waning, remember it's worth it in the end!
Don't get stuck with boring study habits. Incorporate a little "fun" into your study time to make your study time more productive. 
Tracking and tracking your progress is also extremely important. Be aware that the 1-month GED schedule is not always enough time for some students to fully prepare for the GED exam. On average, most students require 3-8 months of study time before taking the test.
The right time to test is when you feel prepared for all areas of content – no matter how long it takes. Take the official practice exam to see if you're really ready. At the end of each test, you should find a personalized study guide that outlines what skills you've accomplished well and which ones need further development.
Week 4
Continue learning!
Use your last week to really focus on your toughest subjects. This is not the time to learn new skills, but to review what you already know.
Practice flashcards, take an online quiz, and hone your typing skills. It's important to study every day – but if you feel ready, cut your study time in half. Review, refresh and relax!
Schedule your GED exams
Like with your study schedule, how you create your GED test dates is entirely up to you. Locate your test site to begin determining the schedule that works for you. You can test all subjects in one day or spread your tests over several weeks.
Prepare for the day of the exam
Prepare all of the documents required for the exam. You must bring a valid ID form as well as the TI-30XS Multi-Scientific Calculator (if you want to use it during the test). Personal items like cell phones, bags, backpacks, wallets, and keys are not permitted in the testing room.
Individual testing centers may have additional rules and regulations, so double-check this information before scheduling your exam.
Finally, pass the GED exam!
I hope the above information helps you answer the question "how to study for GED" and provides you with a study schedule!
FAQs
Final Words
In conclusion, this guide has provided you with valuable insights and strategies on how to study for GED. By following the outlined steps, you can effectively prepare yourself for success in this important exam. Remember, studying for the GED requires dedication, organization, and perseverance. Utilize a variety of study materials, such as textbooks, online resources, and practice tests, to cover all the subjects and topics included in the exam. Create a study schedule that allows for regular and consistent study sessions, and don't forget to take breaks to avoid burnout. Stay motivated, track your progress, and seek support when needed. With these tips and a structured approach, you are well on your way to achieving your GED. Good luck in your journey on how to study for your GED!