The GED exam is divided into four sections: language arts, math, science, and social studies. These exams cover subjects such as mathematics, reading comprehension, civics, government, history, geography, Earth science, and life science, with the goal of ensuring that successful examinees have the same subject area expertise as high school graduates.
The exams are computer-based and include a variety of question types, such as multiple-choice, fill-in-the-blank, and short responses. Continue reading for more information on GED Test Dates.
About the tests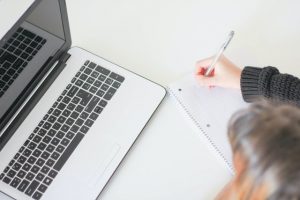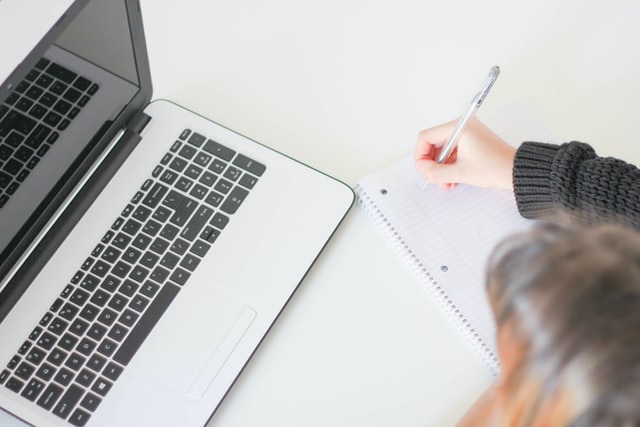 The GED examinations are given on a computer and include a variety of question styles, such as multiple-choice, short answers, and fill-in-the-blank. You must be at least 16 years old and not already enrolled in high school to take the test. The cost of the exam varies by state, although it is usually no more than $40 for each subject examination.
Each GED exam is graded on a range of 100 to 200 points, with 145 being the passing mark. Students who fail a GED exam section on their third try must wait 60 days before retaking it. Take our free GED Practice Test to get an idea of where you are currently and what you need to study. 
Why should you take the GED?
The GED, which was originally meant for returning service members, is now available to anybody who did not finish their high school education. You must not be a high school graduate or presently enrolled in high school to be eligible for the GED. You must also be at least 16 years old and fulfill any extra state restrictions.
You can continue your study at the postsecondary level if you pass the four GED subject examinations. Most colleges and institutions in the United States accept GED applicants if they complete all other entrance requirements. You could also start a career. The GED is often accepted by companies as the equivalent of a high school diploma.
Choosing a GED exam date
The GED examinations are given throughout the year at over 3,000 testing locations, each of which has its unique set of test dates. To arrange a GED testing session, go to GED near me, where you may search for testing centers. Then you can choose from available test dates, go to that center, or pay for the exam online via the official website GED.com.
You can schedule for GED test on all four portions on the same day, or you can take each test segment independently, bearing in mind that the full battery of tests takes around 7 hours to complete. The following is a breakdown of the duration of each topic test:
Math – 115 minutes

Reasoning Through Language Arts – 150 minutes

Social Studies – 70 minutes

Science – 90 minutes
Where to schedule the GED test
Students can schedule their GED (General Education Development) exam year-round at a variety of testing sites in the United States and Canada, as well as a number of overseas destinations. These testing centers are generally based in:
High schools

Community colleges

Education centers
When you're ready, you'll schedule your test online and take it at an official GED® test center or via online proctoring.
To be scheduled:
Log in to your GED® account.
Choose whether you'll take the exam at a testing center or via online proctoring.
Choose which test subjects you will take.
Choose a convenient day and time.
Pay for the test using a credit or debit card online.
GED testing costs vary by state, but on average, the GED exam will cost you roughly $120 for the complete exam. A handful of states provide free or reduced-cost GED testing.
How to take the GED test?
You can schedule a GED test online, but it must be taken in person at a testing location. You can take the test in its entirety, which takes 7.5 hours, or you can take each portion of the exam individually.
You have up to eight chances to pass the GED. The first three tries can be made at any time, but after the third try, there is a 60-day waiting period. As of November 2015, the cost of taking the GED test varies by state but is normally $30 or less for each component. Retake attempts are eligible for a discount.
Getting ready for the GED
It is critical to review and study for the GED exam in order to pass. Students can utilize the GED Study Guide to complete a thorough review of each subject on the GED.
All of the review material may be accessible on a phone or tablet, and it is available 24 hours a day, seven days a week, so people can study whenever and wherever it is most convenient for them. Preparing for GED testing dates is also important for you to confidently take the test and bring good results for your exam.
Exam day: What to expect
Examinees are recommended to come to the testing center approximately a half-hour before their appointment to provide time for check-in and positioning in the testing room. Anyone who comes late may be denied the opportunity to take the test. Those are not permitted to bring food, beverages, or cell phones inside testing facilities, and breaks are only granted for students completing more than one exam portion on the same day.
GED testing scores
To pass, you must achieve a score of at least 145 on each GED subtest. Except for the essay portion, your test results scores are accessible within 24 hours of taking the exams at GED.com. After passing all four courses, you will be awarded the GED diploma.
When you get extremely high marks, you will be designated as "College Ready" or "College Ready Plus College Credit." Check carefully for GED test dates 2022, and bear in mind that various states may have different laws and restrictions about taking the GED exam and retaking the exams, so stay informed!
Some students are able to prepare for and pass the GED exam in as little as one or two months, but the majority of students will need anything from three to eight months. Because the GED exam is entirely computer-based, mastering basic keyboarding and computer skills will be beneficial in becoming a good GED test-taker!
Read more>>> GED scores
FAQs: GED test dates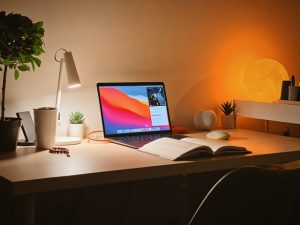 What is the most efficient approach to finding out which dates are available?
You must first log in to your GED.com account to view the available testing dates. Select the "Schedule Test" menu option. Then, simply follow the instructions on your screen.
You will be prompted to choose a testing site; in most cases, the system will provide you with numerous options based on your zip code. Then, on the following page ("Find an appointment"), there will be a calendar.
To go to the next month, click the little arrow in the upper right corner of the calendar. If certain dates are available, you may book an appointment by clicking on those dates.
When can I schedule?
MyGED™ at www.GED.com offers to schedule 24 hours a day, seven days a week. Log in and then, at the top, select "Schedule Test." After answering the scheduling questions, you'll be asked to select your language, subject, and the ideal day and time for you to test. You may also plan one exam at a time to ensure that you feel prepared every time. You can take the test at any of the testing centers listed.
Can I take the GED test online?
Previously, the GED test could only be taken on a computer in a physical test center with an on-site proctor who oversees all test takers. Because of the Coronavirus pandemic, eligible students in participating states now have the option of taking the exam online. You may be able to take the GED online if you meet certain conditions, such as living in a certain state, scoring green on GED Ready, and whether or not testing locations are open.
Is there a cost to taking the exam?
With the GED test, you may pay as you go. This means you may pay for each topic separately or when you're ready to take the test. In Virginia, the price is $30 per subject. The entire cost of the exam is $120.
The GED curriculum provides all you need for success, and MyGED™ will assist you in getting there. My GED provides you with unrivaled support both before and after your exam. Register and book appointments at your leisure, 24 hours a day, seven days a week. Pay as you go and test when and what you want. Find prep tools to help you prepare for test day, as well as information to assist you in going on to the next step.
Read more>>> How much is GED test?
Are there requirements needed to write the test?
You are eligible to take the GED exam if you meet the following criteria:
You must be at least 18 years old.

You have not completed high school.

You have been out of school for at least a full year.

Candidates under the age of 18 must present a date of graduation letter from their most recent high school. Candidates who have been home-schooled must present documented verification of their education.
What should I bring to the test?
You must bring original photo identification with your signatures, such as a driver's license, photo health card, or passport, when you come to write your tests.
At the testing session, all supplies, including paper, pencils, pens, and a calculator (Casio fx–260), will be given. When writing the tests, you will NOT be allowed to utilize any additional resources such as reference books, dictionaries, a slide rule, or your own personal calculator.
What if I have a test planned and need to reschedule or postpone it?
Policy on rescheduling: If this is you first reschedule, we recommend that you reschedule your exam 5 days before the scheduled date. If you are unable to offer a 5-day notice, you will be charged a $25 rescheduling fee. If this is your second reschedule, you will be charged a $25 rescheduling fee. Any further rescheduling will need a fresh $100 registration fee.
No-Show Policy – Cancellations made on or after the test date are deemed "no-shows," and a fresh $100 registration fee is required.
How long does it take for my tests to be scored and the results forwarded to me?
Typically, it takes 4–6 weeks for findings to be given to applicants.
Conclusion
If you pass the GED exam, you will receive a state high school diploma and the recognition that you have completed high school.
The GED is recognized and accepted by nearly all colleges, employers, and universities in the United States if you want to get a better job or a higher degree. Passing the GED exam may lead to more future job opportunities. As a result, knowing the GED test dates is critical for effective exam preparation.