Many states have similar policies and procedures in place for people taking GED tests. Every state administers the same four tests, which cover math, science, social studies, and reasoning through language arts. The lengths of the tests are also the same. Some states, however, charge different test expenses, have different retake policies, and have other guidelines that govern who can take the GED exams. If you intend to get your GED in Utah, you should be aware of the state's GED policies.
GED eligibility requirements in Utah
You do not need to reside in Utah.

You cannot be a high school graduate or enrolled in an accredited high school.

You must be at least 18 years old. If you have formally left the public secondary school system and have completed the Adult Education Program and/or GED Testing Application for 16-18-Year-Old Non-Graduates form, you can take the test at the age of 16 or 17. You can get this form from special-purpose residential schools, charter schools, or public high schools in Utah. If you are 16 years old, you must access a Utah state-sponsored adult education program to verify your academic readiness before taking the GED tests. An adult education program's verification does not ensure that the test-taker will pass. Check out all of Utah's GED policies since there may be additional eligibility requirements.

Cost: $120 (all subjects) or $30 (per subject)

The minimum passing score for each subject: 145

Accommodations: By completing a form based on the type of disability you have, you can apply for Utah's GED disability accommodations.

The State of Utah will provide you with a GED certificate if you pass the exam, showing that you have attained the same level of knowledge as a high school graduate.
You may learn more about how to obtain a GED in Utah by reading the answers to the questions we receive the most below. Besides, to help you easily prepare for your coming Utah GED exam, we offer hundreds of GED practice test questions on this website. Let's give it a try!
In Utah, what is the high school equivalency test?
The GED® Test is the high school equivalency test offered in Utah. It is accepted at 99% of colleges and is equal to a high school diploma.
What subjects are tested on the GED in Utah?
You will be tested in math, social studies, science, and language arts on the GED in Utah.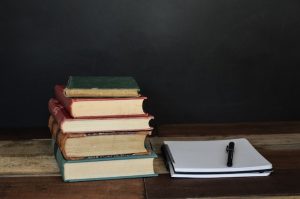 How long is the GED exam in Utah?
| | |
| --- | --- |
| SUBJECT | TIME |
| Math | 115 minutes |
| Social Studies | 90 minutes |
| Science | 90 minutes |
| Language Arts | 150 minutes |
| Total | 7 hours, 41 minutes |
How many questions are there on the GED test in Utah?
| | |
| --- | --- |
| SUBJECT | # OF QUESTIONS |
| Math | 46 |
| Social Studies | 35 |
| Science | 34 |
| Language Arts | 46 |
If I don't pass a subject on the Utah GED exam, can I retake it?
There is no waiting period for the first two retakes of the GED test in Utah. You must wait 60 days before retaking the test one more time after the third retake.
Can I take the Utah GED exam online?
You can take the Utah GED test online or at an official Utah GED testing center. You can use our list of Utah testing centers to locate the one that is most convenient for on-site testing.
There will be an Online Proctored (OP) GED test option starting on September 1st, 2021, so you can take your GED test remotely (online).
In Utah, what is the passing score for the GED test?
145 points (45% correct) in each of the four subjects is required to pass the Utah GED exam. You can quickly check your test results on your MyGED account with the GED testing service after finishing the exam.
How can I obtain a copy of my Utah GED test transcript?
You can ask for a copy of your Utah GED transcript by contacting the GED testing service.