According to the American Council on Education, the GED (General Educational Development) certificate is accepted as a valid educational certification by approximately 96% of employers and post-secondary schools. This means that taking the Oregon GED is the greatest choice you can make for your future if you wish to advance your career, change jobs, or earn the college degree you've always wanted.
GED eligibility requirements in Oregon
You do not need to reside in Oregon.

You cannot be a high school graduate or enrolled in an accredited high school.

You must be at least 18 years old. You can take the GED test if you're younger and enrolled in an Oregon Option Program for In-School Youth, exempt from your local school district, married, or legally emancipated.

Cost: $152 (all subjects) or $38 (per subject)

The minimum passing score for each subject: 145

Accommodations: You must submit a request for disability accommodations via the GED® Testing Service website.

The State of Oregon will provide you with a GED certificate if you pass the exam, showing that you have attained the same level of knowledge as a high school graduate.
You may learn more about how to obtain a GED in Oregon by reading the answers to the questions we receive the most below.
Getting Ready for the Oregon GED
Putting in the effort to study and prepare for the GED test is the most effective way to guarantee your success. Many adult education centers and community colleges provide GED prep courses that walk you through a review of the subject areas you will be tested on. Another option is to find GED study materials and online GED practice tests and then review them on your own. You can study at your own pace and devote as much or as little time to each topic as you need. GED exam materials can be purchased at a bookstore, found online, or borrowed from a library.
In Oregon, what is the high school equivalency test?
The GED® Test is the high school equivalency test offered in Oregon. It is accepted at 99% of colleges and is equal to a high school diploma.
What subjects are tested on the GED in Oregon?
You will be tested in math, social studies, science, and language arts on the GED in Oregon.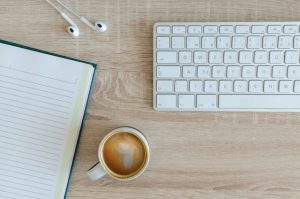 How long is the GED exam in Oregon?
| | |
| --- | --- |
| SUBJECT | TIME |
| Math | 115 minutes |
| Social Studies | 90 minutes |
| Science | 90 minutes |
| Language Arts | 150 minutes |
| Total | 7 hours, 41 minutes |
How many questions are there on the GED test in Oregon?
| | |
| --- | --- |
| SUBJECT | # OF QUESTIONS |
| Math | 46 |
| Social Studies | 35 |
| Science | 34 |
| Language Arts | 46 |
In Oregon, what is the passing score for the GED test?
145 points (45% correct) in each of the four subjects is required to pass the Oregon GED exam. You can quickly check your test results on your MyGED account with the GED testing service after finishing the exam.
If I don't pass a subject on the Oregon GED exam, can I retake it?
For each subject, you can retake it up to 2 times without having to wait. For the fourth attempt, you have to wait 60 days. You have an unlimited number of retakes per year. Your first two retakes will be offered at a discounted rate. You will get two more discounted retakes after waiting 60 days and paying the full price. All retakes have to be completed within a year after the initial attempt.
Can I take the Oregon GED exam online?
You can take the Oregon GED test online or at an official Oregon GED testing center. You can use our list of Oregon testing centers to locate the one that is most convenient for on-site testing.
There will be an Online Proctored (OP) GED test option starting on September 1st, 2021, so you can take your GED test remotely (online).
What is the Oregon Option Program?
Students who are now enrolled in a high school are eligible to take the GED test through the Oregon Option Program. However, the program does not allow everyone to take part.
How can I obtain a copy of my Oregon GED test transcript?
You can ask for a copy of your Oregon GED transcript by contacting the GED testing service.