The North Carolina General Education Development (GED) certificate is intended to provide adults with an alternative method of obtaining their high school diplomas. If you did not complete high school, the GED credential is your ticket to higher salaries, more job opportunities, and access to higher education. Here is a quick overview of the North Carolina GED exam.
GED eligibility requirements in North Carolina:
You do not need to reside in North Carolina.

You cannot be a high school graduate or enrolled in an accredited high school.

You must be at least 18 years old. However, if you contact your local North Carolina Basic Skills Education program for the appropriate forms, you can take the test at 16 or 17.

Cost: $80 (all subjects) or $20 (per subject)

The minimum passing score for each subject: 145

Accommodations: You must submit a request for disability accommodations via the GED® Testing Service website.

The State of North Carolina will provide you with a GED certificate if you pass the exam, showing that you have attained the same level of knowledge as a high school graduate.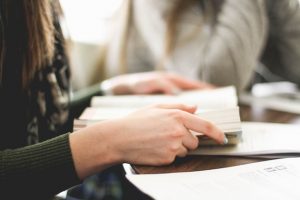 You may learn more about how to obtain a GED in North Carolina by reading the answers to the questions we receive the most below. Besides, to help you easily prepare for your coming North Carolina GED exam, we offer hundreds of GED practice test questions on this website. Let's give it a try!
How is the GED Exam scored in North Carolina?
To pass the GED, you must have a minimum cumulative score of 2250. This works out to 450 tests per test. The lowest possible score on any one exam without failing is 410. However, you must make up those points on another test to ensure that you achieve the minimum passing score. All GED scores are assigned a percentile from 0 to 99, indicating a person's educational standing in comparison to high school students. For example, a GED test score of 610 places a person in the top 10% of his or her class.
Any test that you fail can be retaken. The specific retesting rules differ between GED testing sites, so contact the one located in your area for the most up-to-date information on retesting.
How do I obtain a GED in North Carolina?
You may be wondering, like many Americans, "How can I acquire my GED fast?" The good news is that obtaining a GED certificate is simpler than you may have imagined. You may achieve your goals more quickly if you start early.
Take the following steps:
Verify Your Eligibility: Each state has different requirements for test-taker eligibility.

Learn the Material: Prepare for the GED exam. You have the option of studying alone, in a nearby prep class, or online.

Practice the Material: Create a tranquil study area. Use a study guide or online classes to narrow your focus. Use practice tests to evaluate your understanding.

Register: You can schedule your test online whenever you are ready.

Take the Test: Bring a valid government-issued photo ID on exam day. Do not bring personal items into the testing area.
If you pass the test, the State of North Carolina will provide you with a GED certificate, which will attest to the fact that you have attained the same level of knowledge as a high school graduate.
How many times can I retake the GED if I fail?
Be aware that some states have specific rules regarding exam retakes. Normally, you are allowed to take the test three times each year. You won't need to retake any of the previously passed subjects.
What is on the GED Math test in North Carolina?
You should be confident to use math to solve problems in real life and familiar with mathematical concepts, measurements, and equations.

You will be provided a formula sheet in the test center and on the screen in the test so you don't have to memorize any formulas.

You can assess your test readiness using our math practice tests. You can get all the math you need to learn at a low cost from our website.
In North Carolina, what high school equivalency tests are available?
GED and HiSET are the two high school equivalency tests offered in North Carolina. Both are accepted at 99% of colleges and both are equivalent to a high school diploma. With a North Carolina HiSET or North Carolina GED, you can find a fantastic job, earn a degree, or join the military.
What subjects are tested on the GED in North Carolina?
The North Carolina GED diploma certifies that you have completed a high school education. As a result, the test is built around the five major subjects taught in high schools across the country: reading, writing, math, science, and social studies. The GED is intended to assess your knowledge as well as your ability to think critically in order to solve problems.
Each of the five tests contains between 40 and 50 multiple-choice questions. Only the writing test, which contains an essay question, is an exception. The majority of the questions ask you to read a brief passage and then respond to questions about it. The math portion does require you to perform calculations, and you will be given a calculator for the first 25 questions.
GED exams are offered in English, French, Spanish, Braille, large print, and audio formats. People with physical, psychological, and learning disabilities are given reasonable accommodations.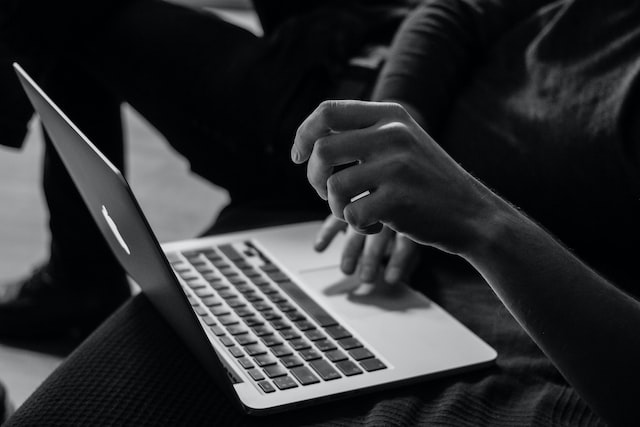 How long is the GED exam in North Carolina?
| | |
| --- | --- |
| SUBJECT | TIME |
| Math | 115 minutes |
| Social Studies | 90 minutes |
| Science | 90 minutes |
| Language Arts | 150 minutes |
| Total | 7 hours, 41 minutes |
How many questions are there on the GED test in North Carolina?
| | |
| --- | --- |
| SUBJECT | # OF QUESTIONS |
| Math | 46 |
| Social Studies | 35 |
| Science | 34 |
| Language Arts | 46 |
If I don't pass a subject on the North Carolina GED exam, can I retake it?
For each subject, you can retake it up to 2 times without having to wait. For the fourth attempt, you have to wait 60 days. There is no yearly limit on testing. 
Can I take the North Carolina GED exam online?
You can take the North Carolina GED test online or at an official North Carolina GED testing center. You can use our list of North Carolina testing centers to locate the one that is most convenient for on-site testing.
There will be an Online Proctored (OP) GED test option starting on September 1st, 2021, so you can take your GED test remotely (online).
How can I obtain a copy of my North Carolina GED test transcript?
You can ask for a copy of your North Carolina GED transcript by contacting the GED testing service.