GED eligibility requirements in New Mexico:
You do not need to reside in New Mexico.

You cannot be a high school graduate or enrolled in an accredited high school.

You must be at least 18 years old but you can complete an underage form in order to take the test at the age of 16 or 17.

Cost: $80 (all subjects) or $20 (per subject)

The minimum passing score for each subject: 145

Accommodations: You must submit a request for disability accommodations via the GED® Testing Service website.

The State of New Mexico will provide you with a GED certificate if you pass the exam, showing that you have attained the same level of knowledge as a high school graduate.
You may learn more about how to obtain a GED in New Mexico by reading the answers to the questions we receive the most below.
In New Mexico, what is the high school equivalency test?
GED and HiSET are the two high school equivalency tests offered in New Mexico. Both are accepted at 99% of colleges and both are equivalent to a high school diploma. With a New Mexico HiSET or New Mexico GED, you can find a fantastic job, earn a degree, or join the military.
What subjects are tested on the GED in New Mexico?
You will be tested in math, social studies, science, and language arts on the GED in New Mexico.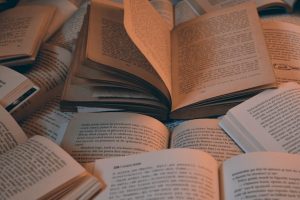 How long is the GED exam in New Mexico?
| | |
| --- | --- |
| SUBJECT | TIME |
| Math | 115 minutes |
| Social Studies | 90 minutes |
| Science | 90 minutes |
| Language Arts | 150 minutes |
| Total | 7 hours, 41 minutes |
How many questions are there on the GED test in New Mexico?
| | |
| --- | --- |
| SUBJECT | # OF QUESTIONS |
| Math | 46 |
| Social Studies | 35 |
| Science | 34 |
| Language Arts | 46 |
If I don't pass a subject on the New Mexico GED exam, can I retake it?
There is no waiting period for the first two retakes of the GED in New Mexico. You have to wait 60 days before testing once again after the second retake. There is no yearly limit on testing. For each subject, the first two retakes will be discounted, and GED Testing Service fees are waived for retakes.
Can I take the New Mexico GED exam online?
You can take the New Mexico GED test online or at an official New Mexico GED testing center. You can use our list of New Mexico testing centers to locate the one that is most convenient for on-site testing.
There will be an Online Proctored (OP) GED test option starting on September 1st, 2021, so you can take your GED test remotely (online).
How can I obtain a copy of my New Mexico GED test transcript?
You can ask for a copy of your New Mexico GED transcript by contacting the GED testing service.